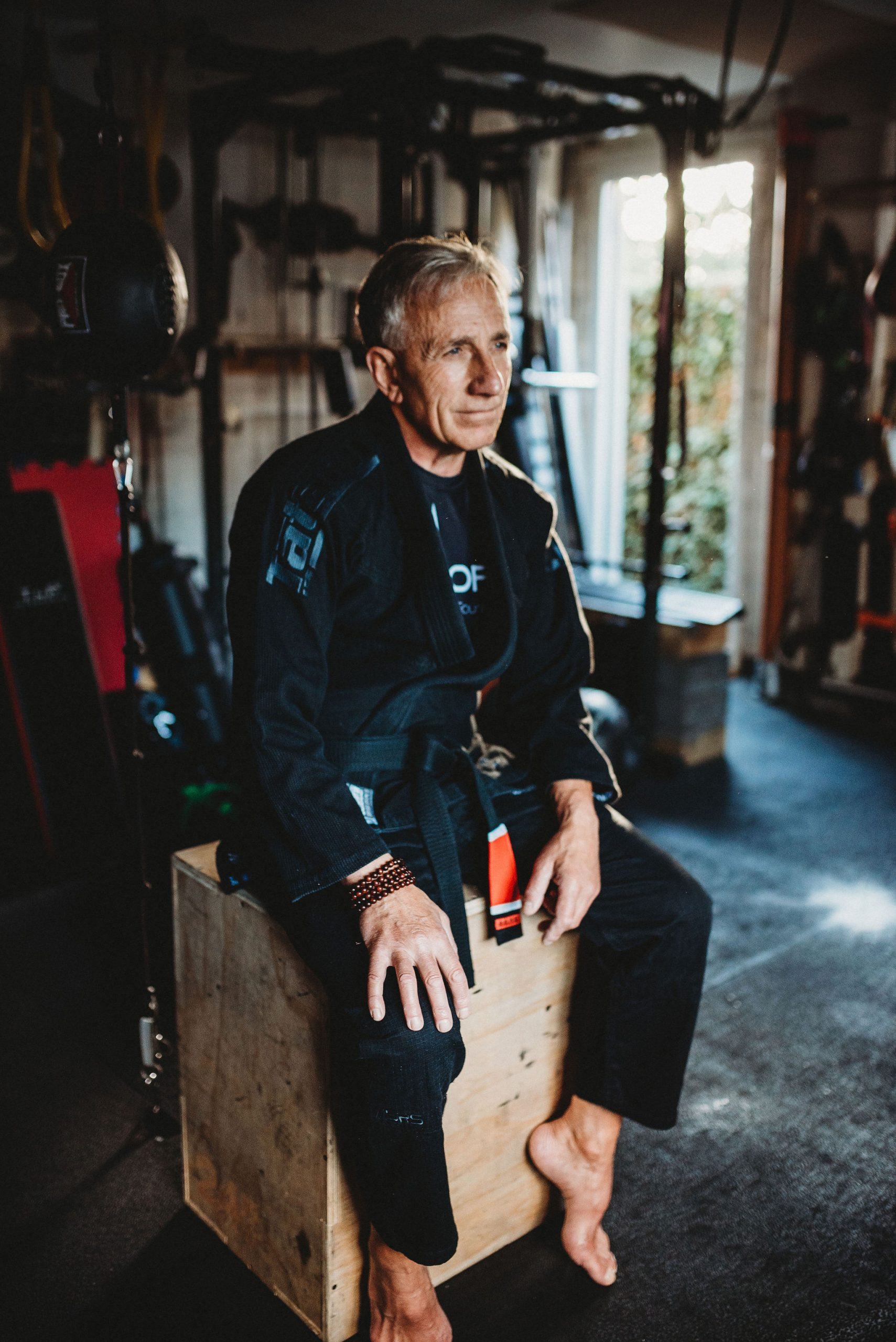 DOB: 15-01-1957
Married with two daughters and grandchildren
Black Belt Shotokan Karateka (graded by Sensie Enoeda in 1986)
BJJ Black Belt graded by Neto Nunes & Chico Mendes (Checkmat) in Nov 2019
BCA level 1 instructor (graded by Geoff Thompson);
BCA 3rd Dan (grade by Peter Consterdine)
Developed his own functional weight training system and equipment Garage Gorilla Training
NLP Practitioner
Global engineering consultant in the power, gas, oil and petro-chemical sectors
Tony started training in Shotokan Karate in the early eighties (in Coventry) under John Johnston with the J.K.A (Japanese Karate Association). He competed yearly at the Shotokan Kumite competitions at Crystal Palace. During this period that he met and trained with his friend Geoff Thompson who he continued to train with on grappling and striking under the BCA system.
He also trained in traditional Jiu Jitsu under Ross Innacaro (Taijutsu kai). Tony competed in some of the early grapple and strike competitions (when he was in his forties) where he met and trained with his now business partner Mark Collett. He began training in BJJ (Brazilian Jiu-Jitsu) in his early fifties under John B Will (Machados). After being awarded his blue belt by John he was then coached by Chico Mendes (Checkmat) to brown belt.
He considers Master Sken as his mentor for Muay Thai/Striking, Chico Mendes and Neto Nunes for his Brazilian Jiu Jitsu (BJJ) and Geoff Thompson for his self-protection training.
He has also written articles for Martial Arts Illustrated, Shotokan Karate Magazine and martial arts websites including; Geoff Thompson's; Master Sken's; Peter Consterdine's, Iain Abernethy's, Totally Fitness.com and reviewed several book for fellow martial artists. He has traveled the world as an engineer working in power, gas, refining and petrochemicals sectors.